Updated On: 13 April, 2021
Honda City Manual Transmission (1.3L)
Price

Rs: 2,449,000
Honda City Auto Transmission (1.3L)
Price

Rs: 2,639,000
Honda City Manual Transmission (1.5L)
Price

Rs: 2,529,000
Honda City Auto Transmission (1.5L)
Price

Rs: 2,699,000
City Aspire Prosmatec Transmission (1.5L)
Price

Rs: 2,699,000
City Aspire Prosmatec Transmission (1.5L)
Price

Rs: 2,859,000
Honda City was originally the name of a subcompact vehicle introduced in 1981. However, just after the second generation, this hatchback was no longer manufactured. The nameplate of City was used once again in 1996; this time for a larger Sedan with four doors. This is the version known today as Honda City 2021
i-VTEC Engine Technology
The capacity of 1,300 cc with 16 valves and 4 cylinders translates the machine into a standard, but powerful engine. The innovative i-VTEC technology of Honda enables the car's engine to perform at its best. This uniqueness is a distinguishing mark of Honda manufacturers who have derived it from their former VTEC engines. The new technology is more intelligent and leads to the optimum performance by the engine of the automobile.

Elegant Outlook
The 2011 model of Honda came with a facelift, having a completely redesigned look for its front as well as rear. The modifications included a remodeled front grille along with entirely new bumpers for the front and rear of the vehicle. The tail lamps were also redesigned. All in all, 2011 was the year of a complete makeover for Honda's City. Two years later, slight variations can still be seen in the appearance of the car. However, these modifications are not as prominent as compared to what was introduced back in 2011. Today, the look of the car is a little sportier as it is obvious from the Honda City pictures.
Reasonable Price
Honda City price in Pakistan varies from approximately 1.4 million to 1.7 million Pak rupees in round figures. With this price, the vehicle costs less than Honda Civic—another elegant Sedan by the same company. The latter is definitely more magnanimous, but City will also serve you very well as a family car bringing the utmost comfort as well as luxury.
Top-notch Security Measures
Since a family car needs to have top-notch security measures, Honda City possesses all the necessary features to ensure your safety and protection. Strong body of this vehicle lessens the impact in case of any unfortunate accidental collisions. Therefore, the passengers sitting inside the car would feel completely secure. At the same time, Electronic Force Distribution System and Anti-Lock Braking System also ensure that the car runs smoothly, so that accidents can be prevented. On the other hand, general safety features, such as air bags, increase the sense of security when you are riding the automobile.
Manual and Auto Versions
Just like all other advanced models of automobiles, in the market, Honda's City is also available with manual as well as automatic transmission systems. The automatic version has a higher cost as compared to the one with a manual transmission system. However, enjoying all the luxuries like power windows, power steering and central lock system makes Honda Civic price completely worth it.
Responsive Acceleration
Among other marvelous Honda City features, the latest model of City allows more responsive acceleration. Therefore, a smooth running combined with the ability to speed up increases the popularity of the current model among drivers.
Bottom Line
This car is undoubtedly one of the top ranking Sedans enjoying immense popularity in Pakistan. The cost also seems to be economical for this glorious vehicle.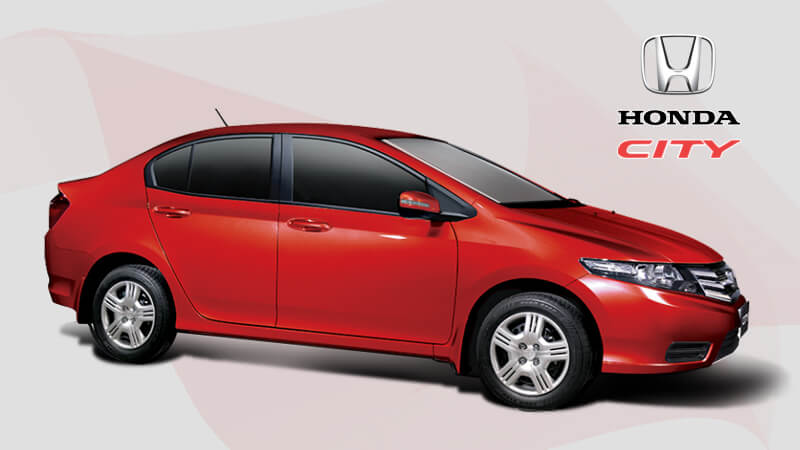 List of Honda City Models: