Honda Accord 2016 Price in Pakistan
Price

Rs. 10,650,000
The new Honda Accord 2016 model is bringing tough competition to the market for the rival Sedans. It is, without doubt, hard to win the race against this thoroughly enhanced version of Accord that comes with a lot of advanced features. This vehicle offers outstanding fuel economy along with an exceptional performance in order to win the hearts of all sedan fans.
Exquisite Interior
Among the most impressive features of new Honda Accord is its exquisite interior. It is roomy and pleasant for a highly comfortable long drive. The inside of the car does not only look refined but also gives the feelings of extravagancy, at the very first glance.
Elegance Emanating from Exterior
With a glimpse at Honda Accord pictures, your satisfaction levels will reach their peak owing to its boldness and high level of sophistication. Plus, the exterior also earns extremely high ranking as it gives off elegance, style and a sense of luxury.
Price Factor
Varying with different versions of the car, overall the Honda Accord Price in Pakistan might be considered as a negative aspect of the car since an amount of about seven hundred thousand is not what every interested individual can afford.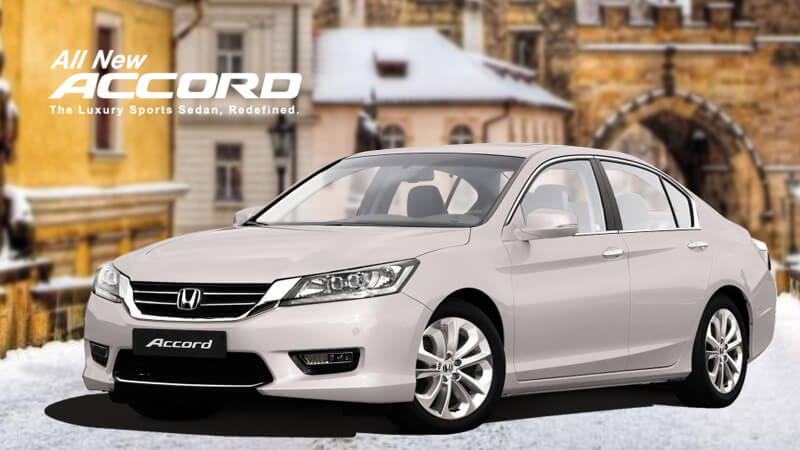 6 Available Variants
There are six different variants available in the international market. Here is a summary of the specifications for each one of them.
LX
A 2.4 L, 4-cylinder engine powers the car which is handled through a manual transmissions system. Its highway mileage is 36 mpg, which gets reduced to 27 mpg for a travel through city. For a satisfying interior, features like iPod input and side curtains are available.
Sport
Just like the LX version, the Sport variant runs with a 2.4 L engine that has 4 cylinders. However, the transmission system is continuously variable. The mileage is also different, being 35 mpg for highway and 26 mpg for city.
EX
The specifications for the EX version are the same as in LX. The only difference lies in the transmission system as the former has a continuously variable transmission system.
EX-L
Besides a 4-cylinder, 2.4 L engine and a continuously variable transmission system as found in the EX version, the EX-L model is also equipped with a navigation system. Moreover, a satellite radio is also available as one of the most advanced features of the car.
EX-L V-6
This version is equipped with a stronger 3.5 L, V6 engine and an automatic transmission system. A navigation system, satellite radio, Bluetooth and iPod input make your journey convenient as well as a great fun.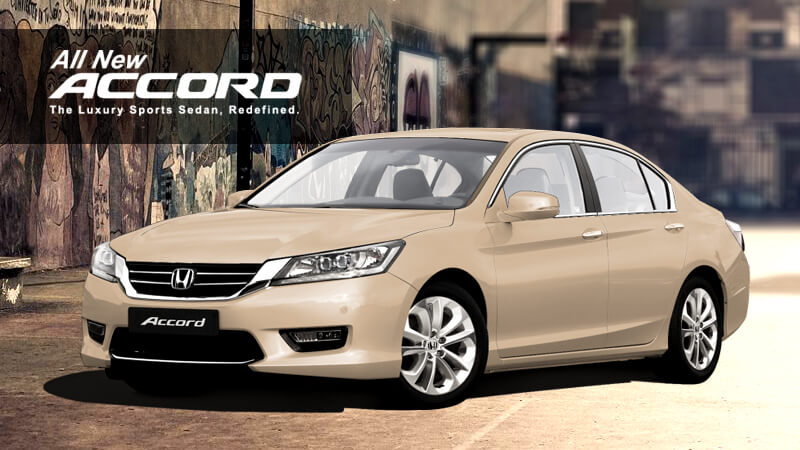 Touring V-6
Except slight variations, Touring V-6 has almost the same specifications as that of EXL V-6 version, but is a little more costly.
To Sum UP
Honda Civic comes with three types of transmission systems in the international market: manual, automatic and continuously variable. The more luxuriant versions of the car have an advanced navigation system to guide you during all your journeys. Plus, the Bluetooth connectivity lets you hook up your phones to the car so that you can manage your phone operations conveniently while driving the vehicle. Therefore, the high Honda Civic price is definitely justified, giving you valuable features.